Our celebrations
In 2018, we will be drawing attention to the important role the bank has played over 350 years. We will do this through activities aimed at a broader public, with the aim of disseminating knowledge about the Riksbank's role in the Swedish economy and the important future issues in the central bank field. We will take the opportunity to tell our story and connect our history to what is happening now and what the future may bring.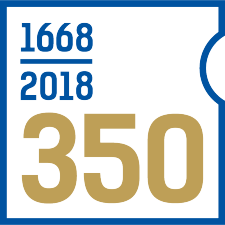 The Riksbank is now a modern central bank with operations that are constantly being developed. Essentially, however, the task remains the same as it has always been – to create the conditions for good economic growth, economic stability and growth in Sweden.
During the anniversary year we are organising activities both for specially invited guests and for the general public, in Stockholm and all over Sweden. Some examples:
An anniversary conference was organised in May, together with the Riksdag. The hosts were the Speaker of the Riksdag, the Chairperson of the General Council of the Riksbank and the Governor of the Riksbank.
The Riksbank is organising events for the general public in six of the locations around the country where the Riksbank previously had local offices.
The Riksbank will hold an open house at its head office on Brunkebergstorg on 22 September.
An anniversary book is being published, "Sveriges Riksbank and the History of Central Banking".