Anna Rogantini Picco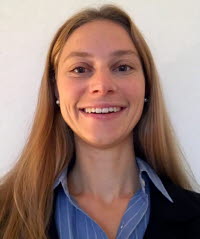 Economist
Monetary Policy Department
Research Division
Sveriges Riksbank
SE-103 37 Stockholm, Sweden
Macroeconomics, fiscal and monetary policy, international finance.
Short Bio
Anna is a PhD candidate in economics at the European University Institute. She holds an MPhil in economic research from the University of Cambridge and an MSc in Economics from the University of Florence. She has been visiting the Federal Reserve Bank of Chicago and the London School of Economics and Political Science and has carried out internships at the International Monetary Fund, the European Central Bank, and the Bank of Italy.
Anna's research interests include the interaction between fiscal and monetary policy, the non-liner effects of fiscal policy, and the propagation of uncertainty.
Personal webpage: https://sites.google.com/view/annarogantini/home
---
Education
Ph. D. Economics, European University Institute, 2020 (expected)
M.Phil. Economic Research, University of Cambridge, 2013
M.Sc. University of Florence, 2012
---
Working Papers
Fiscal Multipliers: a Tale from the Labor Market
Macro Uncertainty and Unemployment Risk (with Joonseok Oh)
Risk Sharing and the Adoption of the Euro (with Alessandro Ferrari)
Optimal Monetary Policy and Uncertainty Shocks (with Daeha Cho, Yoonshin Han and Joonseok Oh)