Strategic Plan
The Riksbank has adopted a strategic plan for 2019–2022. The aim of the plan is to provide a clear direction for how the Riksbank shall promote a strong and secure economy in a changing world.
A key success factor in reaching our overall objectives of maintaining price stability, promoting safe and efficient payments and contributing to a stable financial system is a high level of confidence in the financial system in general and in the inflation target and payment system in particular. We can contribute to this by ensuring that there is confidence in the Riksbank as an institution.
To earn this confidence and achieve the overall objectives, the Riksbank shall work on the basis of the vision: "An inventive, highly prepared and responsive central bank".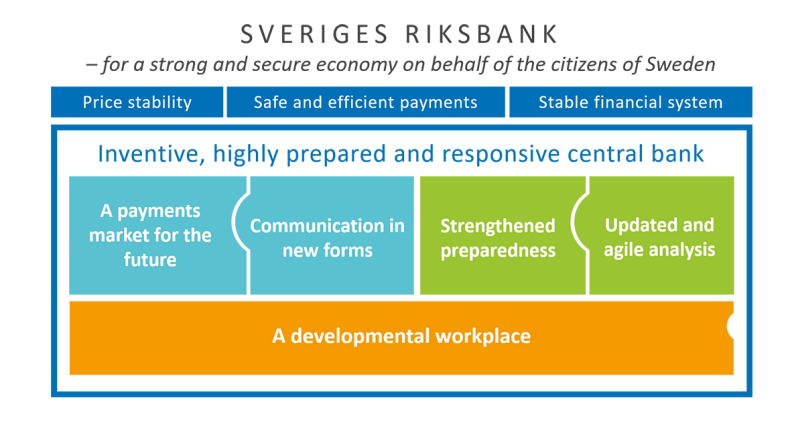 Thanks for your feedback!
Your comment could not be sent, please try again later