Minutes of the Monetary Policy Meeting held on 9 February 2021
Press release, Minutes At the Monetary Policy Meeting on 9 February, the Executive Board of the Riksbank decided to hold the repo rate unchanged at zero per cent. To provide support to the recovery and inflation, the Riksbank is also continuing to purchase assets within the envelope of SEK 700 billion and to offer liquidity within all the programmes launched in 2020.
The second wave of infection during the autumn and winter has led to tightened restrictions and a slowdown in the recovery of the global economy. However, the board members noted that the Swedish economy has been more resilient to the second wave of the pandemic than to the first and emphasised the importance of the extensive economic policy support measures implemented during the crisis. Inflation and the real economy have surprised on the upside and the outlook is brighter than it was at the monetary policy meeting in November. It was noted that there has been a welcome upturn in longterm inflation expectations and that it is important for economic agents to have confidence in inflation eventually returning to the target.
The board members pointed out that the pandemic is still making developments uncertain and that the need for expansionary monetary policy and low interest rates will remain for a long time. To support the recovery and help inflation rise towards the target, it is important for monetary policy to be sustained. The members were in agreement on leaving the repo rate unchanged at zero per cent and on the distribution of asset purchases during the second quarter of 2021. It was stressed that the plan is to use the envelope of SEK 700 billion during 2021 and after that to keep the asset holdings more or less unchanged over next year. This is an important signal that the measures will be in place for a long time.
The members emphasised that it is important to have continued preparedness and, in that context, several of them thought that the repo rate could be cut if the need for further monetary policy stimulus were to arise. It was also underlined that a scenario with higher inflation need not be a reason to make monetary policy less expansionary. It was noted that fiscal policy will continue to have an important role to play going forward, not least to support individual sectors or certain groups that are experiencing difficulties in the labour market.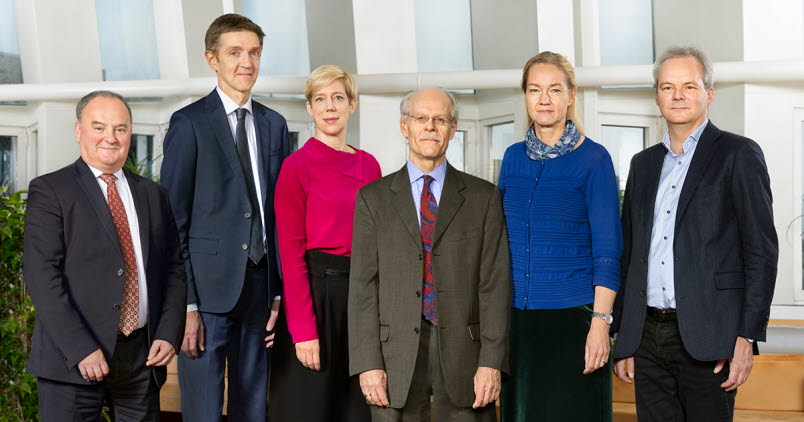 The Executive Board.
Contact:
Press Office, tel. +46 8-7870200
Updated 19/02/2021