1835 - The first modern banknotes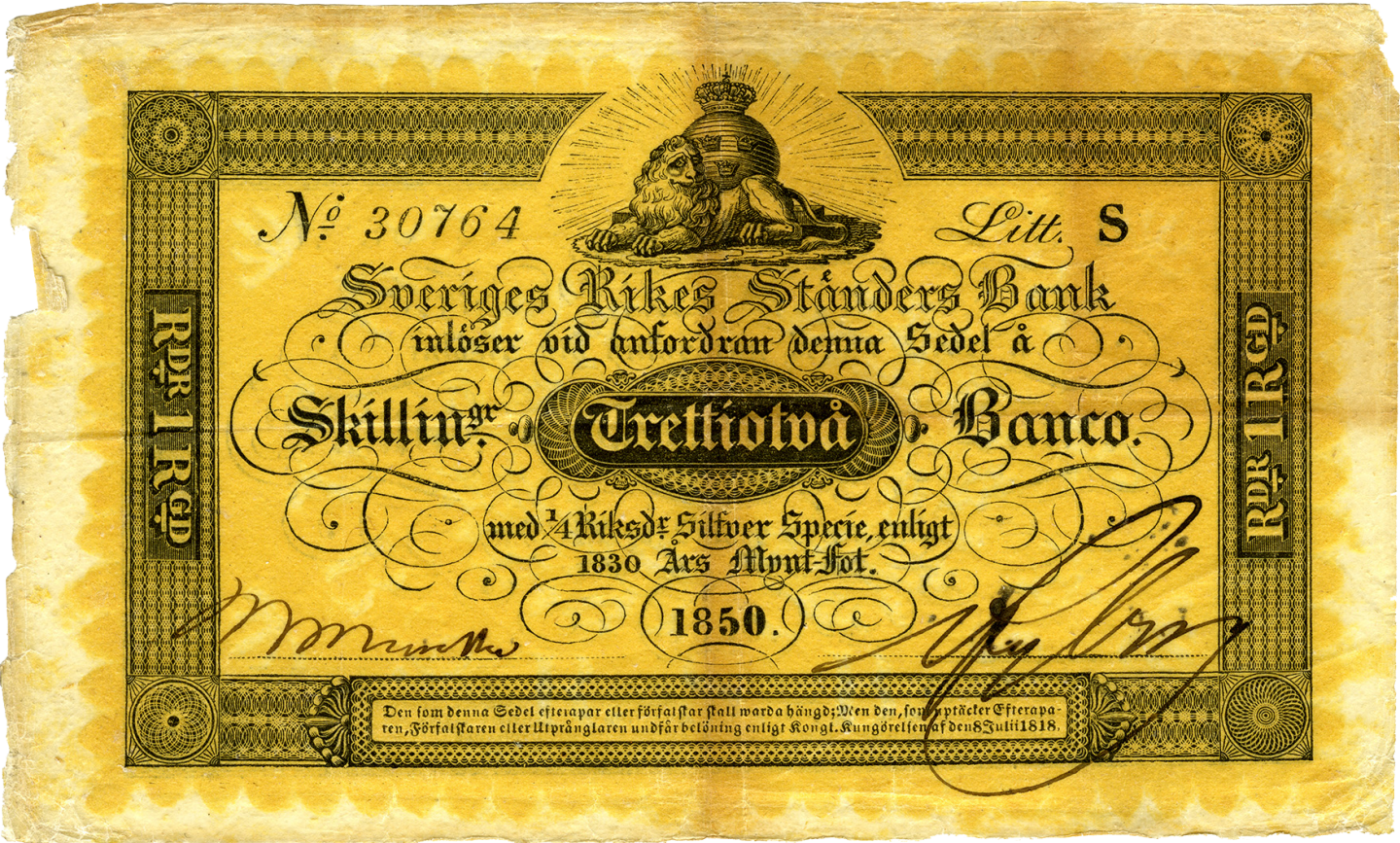 Sweden got its first banknotes with a modern appearance. They were printed on coloured paper, had a horizontal format and were adorned with figures and other embellishments.
In 1834, 1 riksdaler specie was set at 2 2/3 riksdaler banco or 4 riksdaler riksgäld. All three values were specified on these banknotes so that nobody would be defrauded. The riksgäld banknotes were withdrawn in 1836 and abolished in 1846.