1955 - Per Åsbrink becomes Governor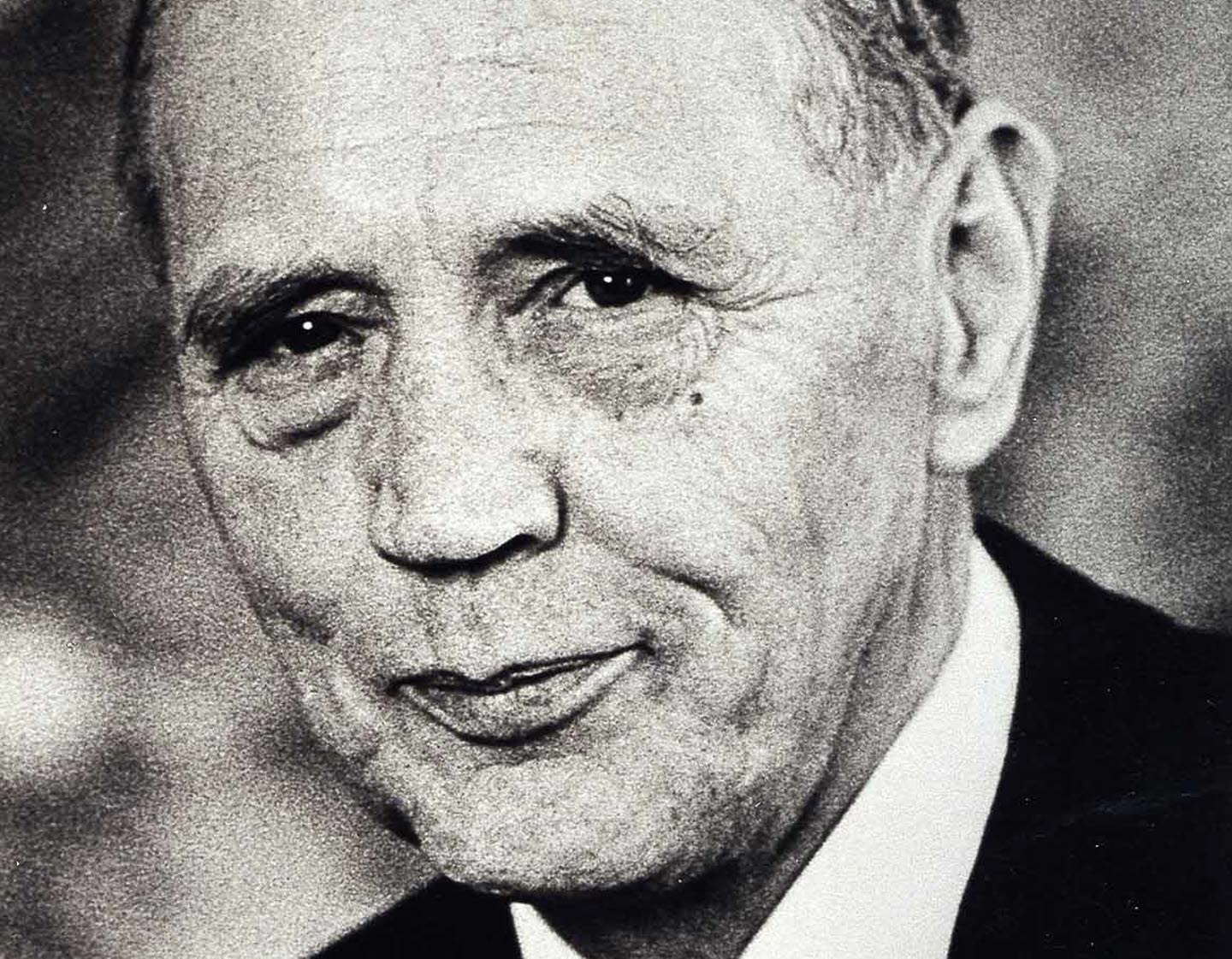 When Per Åsbrink took office, Sweden was conducting a low interest rate policy. This changed when he pushed through the 'interest rate coup' of 1957 . Under Åsbrink, a jubilee foundation was set up in the bank's name, alongside the Sveriges Riksbank Prize in Economic Sciences in Memory of Alfred Nobel.
Per Åsbrink (1912–1994) was born in Gävle. He gained a master's degree in 1945 and worked as an adviser in several of the Riksdag's departments before being recruited to the position of Governor of the Riksbank.
When Åsbrink took office, the financial situation in Sweden and abroad was relatively calm. Sweden had recently joined Bretton Woods, a system involving countries' currencies being pegged to a fixed exchange rate in dollars. In return, the United States offered a fixed rate for the redemption of dollars in gold.
The Swedish financial system was being driven by a low interest rate policy. One of the aims of the low interest rates was to stimulate construction. This would lead to increased demand for loans from both the commercial banks and from the Riksbank, making inflationary pressures increase.
In 1957, a budget deficit of SEK 900 million was recorded, at the same time as unease was spreading on the foreign exchange market. This had a negative effect on the Swedish krona. Åsbrink chose to break with the low interest rate policy, raising the interest rate from 4 per cent to 5 per cent without informing the Government of the change in advance. This became known as the 'interest rate coup'. The decision had political consequences. Many members of the Social Democratic Party demanded the resignation of Per Åsbrink as Governor of the Riksbank. Instead, Per Eckerberg, Chairman of the General Council of the Riksbank, submitted his resignation in response to the Government's demands.
During the 1960s, a new economic boom developed in Sweden and with it came increased borrowing, above all among credit institutions. Åsbrink was a driving force in the debate on harder oversight of the commercial banks. He attempted, without success, to decrease their indebtedness. This led to the introduction of a penalty rate for those banks whose loans with the Riksbank exceeded a certain specific limit. The penalty rate had a result and the banks' indebtedness decreased.
In 1968, Sveriges Riksbank was 300 years old. The jubilee was marked by the creation, following a donation by the Riksbank, approved by the Riksdag, of the jubilee foundation Stiftelsen Riksbankens Jubileumsfond and the Sveriges Riksbank Prize in Economic Sciences in Memory of Alfred Nobel.
Towards the end of Åsbrink's tenure as Governor, the previously relatively stable Bretton Woods system started to become increasingly unstable before finally definitively collapsing in 1973, the same year that Åsbrink stood down.