Financial Stability Department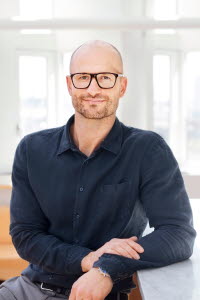 Olof Sandstedt
The Financial Stability Department (AFS) helps to produce the material the Executive Board needs to perform the Riksbank's statutory task of promoting a safe and efficient payment system.
AFS works to ensure that the Riksbank is able to identify at an early stage any vulnerabilities and risks that might lead to the financial system becoming unstable and inefficient. AFS is also responsible for ensuring that the Riksbank can manage a financial crisis, if one should nevertheless arise. Some of the department's analyses and conclusions are presented in the Financial Stability Report, in speeches made by Executive Board members, and in consultation responses.
The department works in close collaboration with other authorities in Sweden, Swedish banks and other financial market participants. The department also takes an active role in international organisations that promote financial stability, such as the IMF, the Bank for International Settlements (BIS) and the European Systemic Risk Board (ESRB).
Organisation
Olof Sandstedt is the Head of the department from 14 November 2017.
In addition to a staff, the department consists of four divisions:
Banking Division
Liquidity and Strategy Division
Financial Structure Division
Systemic Risk Division.