General Secretariat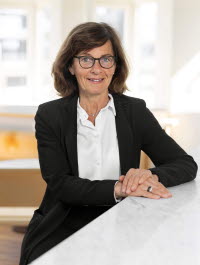 Pernilla Meyersson (acting head)
The General Secretariat (STA) is responsible for several of the Riksbank's support and coordination processes. These include administrative and legal support to the Executive Board and the General Council, coordination of external and internal information and coordination and follow-up of the Bank's activities.
Organisation
Pernilla Meyersson is Acting Head of the department.
The department consists of three divisions:
Communications division
Executive Board Secretariat
Legal Secretariat.