Payments Department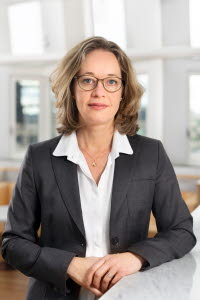 Christina Wejshammar
Payments Department (AFB) works with the Bank's cash provision operations, the RIX payment system for large-value payments in Swedish kronor and the coordination of crisis preparedness in the central payment systems.
The Riksbank has the exclusive right to issue Swedish banknotes and coins and is responsible for the provision of cash in Sweden. AFB carries out tasks concerning the provision of cash, which includes supplying banknotes and coins. The target of this activity is to ensure that banknotes and coins are of high quality and that the Riksbank's provision of cash is secure and efficient.
The RIX payment system makes it easier for market agents to carry out mutual financial transfers without credit or liquidity risks. AFB runs RIX, provides intraday loans in association with RIX and administers the collateral that the Riksbank's counterparties pledge to the Riksbank. The main objective is to ensure that the system is being run in a safe and efficient manner.
The department has responsibility for the coordination of measures to prevent and manage serious errors, interruptions or disruptions to the central payment system.
Organisation
Christina Wejshammar is Head of the department from 7 April 2014.
The department consists of three divisions and a function for the coordination of crisis preparedness in the central payment system.
Analysis and Policy
Payment Preparedness
Cash Redemtion
Cash management and analysis
RIX Payment System