Gunvor Engström new chairperson of Stiftelsen Tumba Bruk
News The Executive Board of the Riksbank has appointed Gunvor Engström as new Chairperson of the foundation Stiftelsen Tumba Bruk. She will take up her duties on 1 January 2022 and her term of office is four years (until 31 December 2025).
Gunvor Engström has a long and broad background in Swedish business and government administration, including as governor of Blekinge County and CEO of the trade association Företagarna.
The term of office of current chairperson Kajsa Lindståhl expires at the end of the year and she has announced that she wishes to leave her position at that time. According to the foundation's charter, it is the task of the Riksbank to appoint a chairperson for the foundation.
Stiftelsen Tumba Bruk was founded in 2004 and its assignment is to obtain funding for the Tumba Bruk paper mill museum. The foundation is responsible for promoting and supporting the museum activities that the Royal Coin Cabinet, now called the Economy Museum, will be carrying out on the mill premises at Tumba.
The museum shall ensure that certain historically valuable objects that entered its possession in connection with the Riksbank's sale of AB Tumba Bruk are kept available to the public through the operation of a paper mill museum. The foundation may also support other cultural activities and other measures aimed at bringing life to the mill environment or otherwise preserving the cultural heritage of the area. The foundation will also work to keep the mill premises accessible to researchers.
Swedish banknote paper has been produced in Tumba Bruk, just south of Stockholm, since 1755.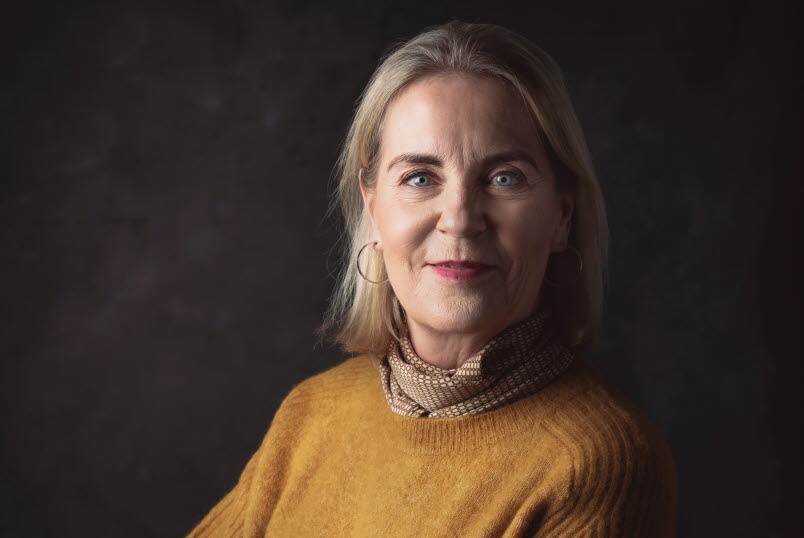 Gunvor Engström - chairperson of Stiftelsen Tumba Bruk. Photographer: Alison De Mars.
Contact:
Press Office, tel. +46 8-7870200
Updated 15/12/2021