Erik Thedéen takes over today as Governor of the Riksbank
News In June, the General Council of the Riksbank appointed Erik Thedéen as the new Governor of the Riksbank for a term of six years Today Erik Thedéen begins his new position at the Riksbank. He succeeds former Governor Stefan Ingves, whose term of office expired at the end of 2022.
"I look forward to my new assignment as Governor of the Riksbank and to addressing the challenges we face. We are in a very special economic situation where monetary policy is more topical than it has been for a long time. It also brings to a head questions of financial stability, while developments in the payment market are proceeding at a rapid pace. From 1 January, the Riksbank has also been given new responsibility regarding civil contingency planning for payments, which means that the general public shall be able to make payments in both peacetime crisis situations and during an emergency," says Erik Thedéen.
Between 2015 and 2022 he was Director General of Finansinspektionen (the Swedish financial supervisory authority) and prior to that he was State Secretary at the Ministry of Finance. Mr Thedéen has also served as Deputy Director General of the Swedish National Debt Office, CEO of the Stockholm Stock Exchange and Managing Director at KPA Pension. In addition, he has held international assignments such as Deputy chair of the European Securities and Markets Authority, ESMA, Chair of IOSCO's Sustainable Finance Task Force and Chair of the Nordic-Baltic macroprudential policy forum.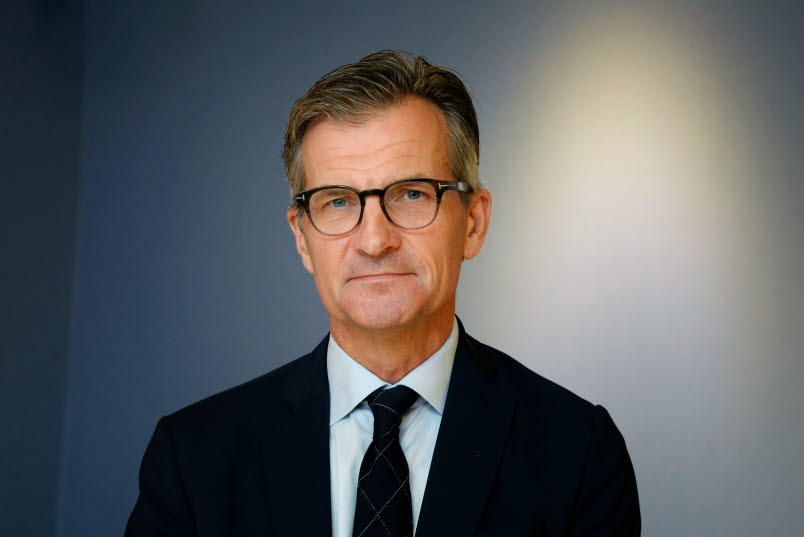 Erik Thedéen, new Governor of the Riksbank from today, 1 January 2023. Picture: Anna Nildén/FI.
Contact:
Press Office, tel. +46 8-7870200
Updated 02/01/2023