The Riksbank's measures in connection with the corona pandemic
The Riksbank has implemented a large number of measures to alleviate the economic effects of the coronavirus pandemic and support the Swedish economy. The measures we have taken help to facilitate access to credit and liquidity. This reduces the risk of a shortage of money and sharply rising interest rates exacerbating the situation.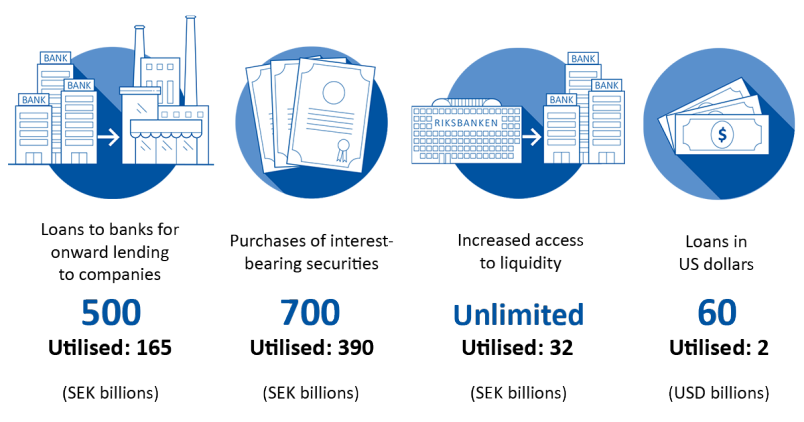 The icons show the frameworks decided for individual measures programmes and how much the Riksbank has lent or purchased within the respective programme so far. The figures are updated weekly. The total framework for the measures programmes amounts to around SEK 1,800 billion (this also included lending in US dollars translated into Swedish krona). Please note that the figures show total lending/total purchases, and not the Riksbank's current lending/holdings within the scope of the various measures programmes.
Thanks for your feedback!