Logotype for e-krona pilot test work
News The Riksbank started a pilot project in 2019 to produce a proposal for a technical solution for an e-krona. Since then, the e-krona pilot has conducted development and testing work in a limited technical environment. The Riksbank has now produced a logotype that will be used in the continued work. The logotype has not been produced to symbolise a potential future e-krona.
"One advantage with the logotype is that we can now test how an e-krona can be visualised in our test environment. We are often asked to talk about the project outside of the Riksbank and it is then useful to have a clear symbol for the project as a whole. It is also important to have a clear symbol for the e-krona as there are have been a number of international frauds with false e-krona websites," says Director of Communications Ann-Leena Mikiver.
The logotype consists of the three crowns in the Riksbank's logotype in a gold-coloured coin with paler bars behind them (can also be seen on commemorative coins, medals and in the Riksdag, the Swedish Parliament, which previously housed the Riksbank). It has been produced by the Futurniture communications agency under the leadership of a reference group consisting of members of the Riksbank's General Council and the e-krona pilot's steering group.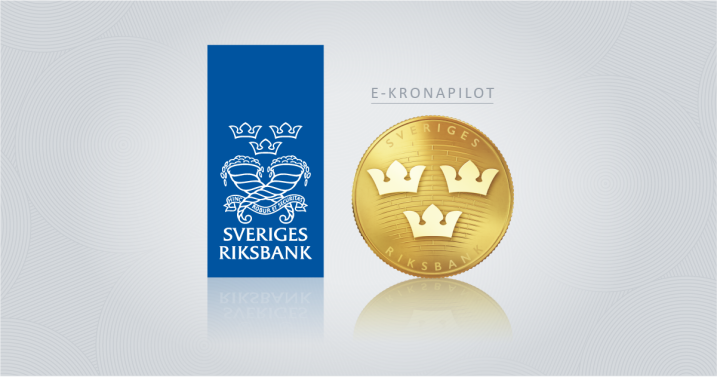 Background to the project
The Riksbank initiated a pilot project to develop a proposal for a technical solution for a Swedish central bank digital currency, an e-krona, that can work as a complement to cash. The objective of the pilot project is to increase knowledge of a central bank-issued digital krona by examining in a test environment how an e-krona could function and be used by the general public. There is currently no decision on issuing an e-krona, or on how an e-krona might look.
Contact:
Press Office, tel. +46 8-7870200
Updated 18/10/2021