E-krona
The use of banknotes and coins is declining in society. At the same time, technological advances with regard to electronic money and payment methods are moving rapidly. The Riksbank has therefore started a project aimed at examining whether the krona needs to be issued in an electronic form, an "e-krona". No decision has yet been taking on issuing an "e-krona" or on what technical solution would be used.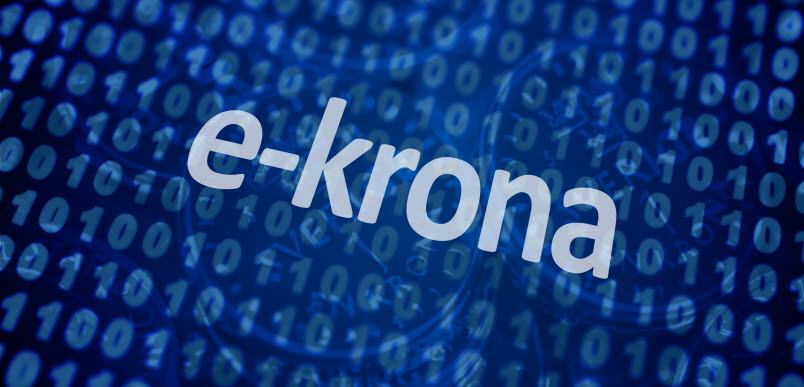 The project that has been started aims to investigate the legal and technical conditions for the Riksbank to be able to issue an e-krona. It will also entail integrity issues and how an e-krona could be made available to the general public. The inquiry is expected to be finalised in late 2019.
False information regarding the sale of e-kronas
On certain websites and in social media, false information is circulating claiming that the Riksbank is selling e-kronas. The Riksbank has also been contacted by individuals describing how they have been called by companies claiming to be selling e-kronas on behalf of the Riksbank. However, it has not been decided yet whether the Riksbank will issue an e-krona and it is not possible to buy them.
Complement to cash
If the Riksbank later decides to issue an e-krona, it would not be to replace cash, but so that the e-krona could act as a complement to cash.
The E-krona Project's first interim report
The E-krona project published a first interim report in September 2017. With the report, the Riksbank wishes to encourage an open dialogue with various participants in society who may have important points of view and lessons to contribute. In this report you can read more about the reasons why the Riksbank is considering issuing an e-krona, the technical aspects of the design of an e-krona, the role of the Riksbank, the consequences of issuing an e-krona based on, for instance, a monetary policy perspective and a financial stability perspective, and so on.